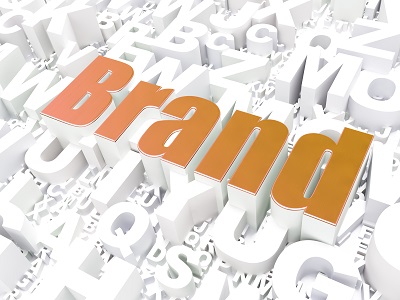 Every business owner dreams of prosperity; and every business person understands that success takes hard work. That hard work is not solely sweat equity. Getting up at dawn every morning to allow for 12-hour work days is part of the formula, but working smart is equally as important. A sound strategy to guide your efforts is key to actually realizing great success — and a sound strategy includes an appropriate brand that is targeted to your consumers and well-supported throughout your plan.
Sounds simple, yet few companies seem to nail it. LEGO's brand is far stronger than its engineered ability to lock together securely. The company has parlayed a quality toy into a megalithic brand that represents quality, intelligent design, creativity, and much more. They have successfully leveraged this brand to capture the hearts and minds of numerous distinct audiences worldwide — from awe-inspired pre-school children building their favourite superhero, to awe-inspiring engineers and scientists who meet in groups to talk about and create magnificent LEGO creations. We expect and trust LEGO to provide fun and educational activity for enthusiasts of all ages.
What can you do to build a brand with this kind of integrity? Obviously, consulting with bonafide branding experts is a smart strategic business decision, but there are things you can do yourself. Io start, you can consider these four pillars to developing and sustaining a strong foundation for your brand.
Visual Identity
Yes, the logo plays an important role in setting the scene for your brand. Your visual identity is a fundamental means of communicating who you are and what you offer. It is an opportunity to attract your targeted market with a look that they will respond to. Maintaining consistency is important to reinforce your "look," however in our digital age that can be attained with more fluidity than the constrained approach previously enforced. Years ago, many companies thought that their logo was their brand, but most organizations now appreciate that the beauty is more than skin deep.
Corporate Messaging
From your tagline to your corporate mission to the content on your website, what you say and how you say it is critical. Whatever your organization puts out there can have strategic influence. Consider your audience (and you may have several distinct market segments to address) and try to engage with them in your writing and messaging. Consider the tone of your organization: authoritative and instructional, understanding and guiding, carefree and irreverent… Different people within your organization creating content, each with their own voice, can still infuse a corporate tone and positioning through their material. A branding strategy should explicitly outline the messaging objectives and desired corporate tone.
User Experience
Whether your consumer is on a website, on the phone or on-site, what do you want them to think of your organization? In addition to the branded identity and corporate messaging, does the environment reflect the essence of your organization? Do interactions with your company support this positioning? The best logo and tagline in the world mean nothing if people, service, store décor, website design, automatic email wording, etc., are not all aligned to reinforce the desired image. Virtually all business owners have the best intentions, and perhaps even believe that their consumers are experiencing the fill thrust of what their brand represents; but few companies live up to their mission and vision statements. That is why the LEGOs stand apart, and why they have continued success.
Implementation
It's not enough to have the prescient ideas and strategic rationale, you need the implementation and maintenance plan to realize any benefit. All facets of the organization at all levels need to be in agreement, and hopefully share in the vision, to put the plan in play, and keep it a top priority in virtually everything that they do.
It's a simple list, but running a company is difficult; and developing a successful and respected organization with sought-after services/products is an achievement that requires a well thought out and coordinated brand strategy. There are more certainly considerations in building a strong brand, what would you add to these three pillars?