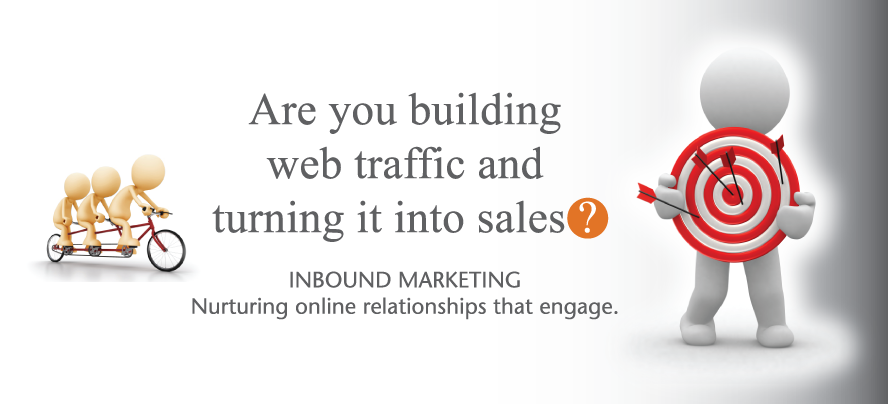 With some of the claims being made by online marketers, you could be forgiven for thinking that you can ramp up your business quickly and easily. The truth is that marketing automation is not easy, success does not just happen, and unicorns don't really exist. (Actually, I'm not totally sure about the last one, however, I have sufficient first-hand experience to attest to the first two.)
Can inbound marketing tactics gain new clients and grow your business? Absolutely. But, let's take an honest look at the reality of inbound marketing.
Just because it's online doesn't make it cheap.
True, there is no print cost or physical distribution required. Definite cost savings. But there are hard costs involved in SEO, PPC, Google AdWords, etc. Keep in mind that a considerable amount of time is required to write strategic content and effectively implement a content marketing campaign (blogs, social media posts, white papers, infographics, video interviews, press releases, etc.). And, the knowledge and experience to develop and execute an inbound marketing strategic to attain your goals is most likely a skill set that you don't have in-house.
So it may well be cheaper than traditional methods that you've used in the past, but it is still an investment that needs to be budgeted for.
It's not a quick fix.
Remember how you used to be able to buy a bunch of radio airtime and some newspaper ads and you'd see an immediate increase in interest and lift in business? That was exciting, and the cause and effect relationship was easy to understand. Traditional methods aren't as effective anymore because buyers and their methodology have changed. They do their own research prompted by their own desire to buy when they are so inclined. Buyers often seem impervious to broad-based advertising and companies are having a hard time understanding that. (There are of course exceptions, consult your marketing physician to see if it may have application for you.)
Buyers are better informed and looking for guidance, even a relationship, to warrant their purchase. You earn their trust and loyalty by understanding your market and providing value-ridden content, quality service and solutions relevant to their needs. The tables have turned and consumers are now in control of determining and satisfying their desires. So simply broadcasting about your product/service and how wonderful it is falls on deaf ears unless they are ready and willing to listen.
Strategic content generation weaves keywords into compelling stories and informative articles so that those looking for your solution will find it and desire it. Doing this well gets a little complicated and there are myriad tactics and techniques used along the process to nurture these potential customers and earn their purchase. Rather than being a quick fix, it is more of a sophisticated, long-term approach to building sustainable business.
Having just explained that inbound marketing is not a quick fix to drive new business, I must acknowledge that online paid advertising can certainly create results quite quickly. SEM (Search Engine Marketing) does form part of the online marketing mix; however, to be effective it needs to be part of a strategic campaign that requires planning, research, as well as consistent and concerted effort to deliver successfully. Just sayin' that it will take more time and money to provide actual sales than many online marketing companies claim.
Not anybody who can use Facebook is an inbound marketer.
Spending time online and understanding social media is a plus when it comes to online marketing tactics. However, familiarity only goes so far. My neighbour is a surgeon, but I'm not going to let his 20 year old son who "watches surgery shows on the Discovery Channel all the time" operate on me. I'll choose his dad who spent years at university learning his skill and has lots of experience, thanks very much. You may be less fussy about the health of your company than your own, but I think you'll agree that trusting experts makes more sense.
Inbound marketing involves understanding your market and their psychological make-up, creating keyword lists and fine-tuning SEO and SEM, paid advertising campaigns, developing and modifying strategy, writing different types of content, gathering and interpreting data… it's a long list of skills and expertise and no one person could possibly master. It takes a team to stay up-to-date on many of these tools and have the wherewithal to plan and implement a successful strategy. Point is, don't trust just anybody, even if the price is low and they promise so much. (Like really, how many times will you make this mistake?)
So yes, I obviously believe in the power of inbound marketing and feel that it is a necessary marketing component to grow your business. My caveat is that it is not a magic solution that brings results without spending time and money. Like any investment you should be wise and implement your online marketing in a strategic manner that will truly benefit your company. Look beyond marketers' claims and ensure you are working with a qualified resource that is truly concerned with your long-term growth.
Further Reading:
3 Ways to Spring Clean Your Blog by Alexa Oliver
How to Find Your Ideal Client by Donna Kind
7 Common Dangers of Social Media Illiteracy to Your Business by Claire Phillipowsky