When I first started working in Social Media, it was still an option to be or not to be social. Some companies chose to remain off the radar in social media (and might have suffered, let's remember the Toyota recall crisis) and others like Starbucks, went all out on social and offered any possible fun thing to do to their customers. Nowadays, it is no longer an option not to be on social media. Although some have tried (and failed) to take down Facebook or offer another alternative, like Ello, it has become an apparent truth, in the last year, that social media, and its advertising, are here to stay and have become an important part of any online strategy.
Last year, I wrote an article about what to prepare when doing your first social audit. Since then, I have worked with different clients in different industries and one thing constantly came up: Managers all want to do the audit and recognize its value but have no time to look over competitor accounts and the hundreds of posts that are being published and shared. Another thing that became obvious was that a social media audit cannot only be done once at the beginning but should be part of a strategy and an exercise that is done throughout the year.
So, instead of going through the steps again, I have some new advice and reasons why you should follow it!
Top Tip of the Day (and only one today):

BE ON SOCIAL MEDIA and

seek help to do it right!
Now, here are the top 3 reasons why you should choose that route:
 The landscape is always changing
My number one tip is always to look at the competition and what they are doing when starting your social media audit. The only difference that I am adding in now is that your competition is not stupid and will also be adapting their strategy. I have often seen a competitor that wasn't doing much on social turn it around almost overnight and you feel that by the time you give your report, the information in it is just not right anymore. Now, of course you cannot predict what your social landscape will look like but when dealing with a Social Media Consultant, they have been on the networks for a while and can pick up on certain trends or know what to look for when looking at your competitors. They can provide you with social media best practices based on what your competition is doing right and could be doing better or that could help you stand out from the crowd. And as a professional, even after the first look, you keep a close watch on the accounts you've been auditing to see if there are any surprising turn of events or a piece of content that went viral. Indeed, I spend my days on social networks, following the news, looking for the trends and managing my communities. Those many hours spent online give you a certain edge and a different perspective or approach when looking at a new landscape for a client. As a business owner, you are constantly in your industry and not always able to look at it with a fresh pair of eyes and compare it to other industries and their best practices.
 Data, data and some more data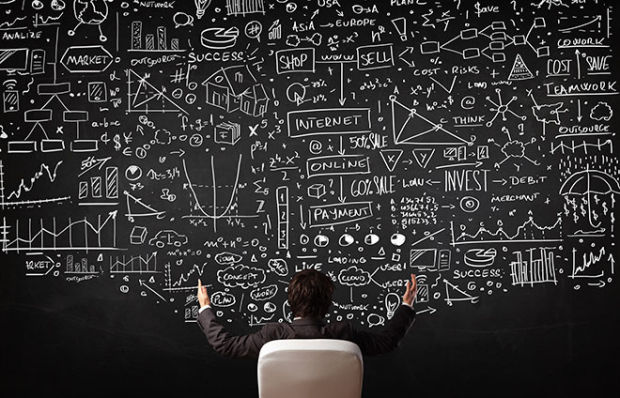 We live in a world where every click, post or word can be analyzed and compared. We have so much data available to us that we honestly don't know what to do with it. In a recent article, Vala Afshar from Salesforce, was stating that companies were analyzing less than 1% of the data available to them. In that same article, he also quoted that 90% of the world data was created in the last 12 months. All in all, you could try to look at your Google Analytics on your own and interprete the many conclusions that can be extracted but you might want to make sure you still have someone running your business in the meantime because it might take a while and you might not be able to stop once you've started. The advantage of finding an agency like PROSAR to help you not be too overwhelmed is that they will have an entire team looking at different sets of data and making it all a little more accessible to you. I always like to say that they translate all the data into human terms!
 There is so much that you can do
Finally, one of the main reasons why you should be on social and seek help for your audit is because there are so many options available to you and so much that you can do. Before, it was easy. Whatever would come up in the audit, you could almost predict that there would be some blog posts recommended, social media accounts being opened and a first step into the world of social. In that sense, the audit would help you determine the best topics for your client's audience to meet their goals. But now, you could be looking at blogs, forums, moving images, videos, webinars, podcasts, soundbits, social media posts, advertising, influencers, lookalike targetting and the list goes on.
So how can you know what's best? Or what will work? Here is where the perfect PROSAR solution can be a great start. We will work with you to better understand your industry and explain to you what is going on in your own personal social media landscape. You will be involved every step of the way so that the final result is a plan that takes into account your own business goals and has traits of your own personal flair. Because no matter what, on social, the best way to go is to produce content that is true to you and your company values. And we will help you get there!