Your current situation: you have a database with your company's contacts, leads, including past and potential customers. This database contains a bit of contact information about each one but, have you ever asked yourself: What do you truly know about them? In particular, what do you know about them that is meaningful to your company?
For example, what is their current interest (and degree of interest) in your products/services, and do they have the potential to ever be or should they be considered a qualified lead? These questions might leave you at a bit of a loss.
Lastly, how do you avoid wasting company time on a long list of contacts (by sending out generic bulk emails or cold-calling, for example) that might not be ready to buy, and instead identify and refocus most of your attention on those with the greatest potential?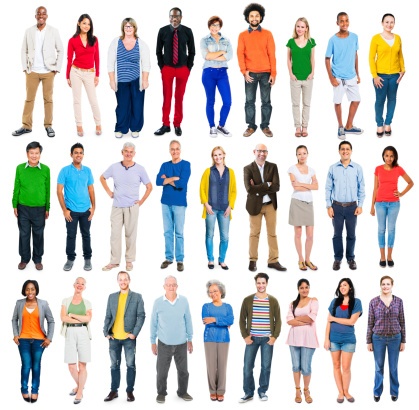 Credit: iStock / Rawpixel Ltd
Forget Cold-Calling:
Use Smart Lists and Lead Scoring to Automatically Gather Meaningful, Actionable Information About Your Contacts' Interests and Behaviour
Lead Scoring and Smart List are two features offered by many marketing automation platforms that help you to automatically and dynamically collect valuable information about your contacts' online behaviour (e.g. what they click on, pages they visit from an email you send, forms they fill out etc.) resulting in actionable information for you and your company. Among other things, Lead Scoring and Smart Lists can let you know who is ready to buy, when they are ready to buy, and will provide you with the information you need about a contact's behaviour and interests so you can tailor the appropriate message to close the deal.
And, if they're not ready to buy, lead scoring and smart lists are a part of the marketing automation process that will help you (and the marketing automation platform) identify where they are in the buyer's lifecycle, so those with potential can be moved closer to a sale.
How it Works
What is a Smart List?
A Smart List is a dynamic list of contacts and leads that self-populates and automatically updates over time based on "rules" you assign to it. If and when these "rules" match any of your contact's or lead's behaviour, they are added to the smart list. For example, you might include the following "rules" when setting up one of your smart lists: "Contacts in this list: have visited landing page 'X' on my site less than a week ago, and have visited my website's pricing page less than a week ago." Now, you can watch the list begin to populate with any contacts who have exhibited these behaviours! Depending on your current relationship with a contact or lead who appears on this smart list, their behaviour might indicate to you that they're a hot lead who deserves more personalized attention. Armed with actionable information you wouldn't have otherwise that will help you tailor your message (such as: their interests and stage in the buyer's lifecycle), you might choose to give them a call or send them a personalized email to check-in on them.
Crucially, Smart Lists will keep you updated on: who you should invest your time in, when to act, and what the message should be, helping to increase the likelihood of closing a sale.
What is Lead Scoring?
Lead Scoring is a points-based system that allows you to automatically rank your contacts and leads based on variety of factors, including:
• Fit – How well a lead aligns to your target audience and ideal customer
• Completeness of Contact Information
• Engagement – # of page visits, # of clicks from emails sent to them, # of forms is filled out
• Specific Page Tracking – If they visit a specific page(s) on your website
You can then assign each factor any positive (+) or negative (-) number value you choose; depending on how important each is to you and your business (e.g. +5 for each webpage page visited, or -20 for people not living in Canada). The total is automatically calculated and updated automatically to make up each individual's lead score.
You might then create a smart list that will only include people (a) with lead scores over a certain number and (b) who have visited your website less than a week ago.
In this way, lead scoring in combination with smart lists can help you keep track of and sort your "top" contacts and leads – helping you to focus your energy, time, and money on those who are most likely to result in a sale.
Eliminate Blind Spots, Waste Fewer Resources, and Make More Sales by Using Lead Scoring and Smart Lists
Both smart lists and lead scoring help to eliminate "blind spots" you might have in regards to your contacts' and leads' behaviour. This previously unknown data empowers you and your sales team to make informed marketing decisions that increase sales and waste less time and money.  
Lead scoring and smart lists are just a couple of the powerful features offered by many marketing automation platforms like SharpSpring. Follow the PROSAR Blog to learn more about inbound marketing and marketing automation.
Recommended Related Reading: 
5 Reasons to Choose Marketing Automation for Your Inbound Marketing Business Solution 
Get Notified with Inbound Marketing