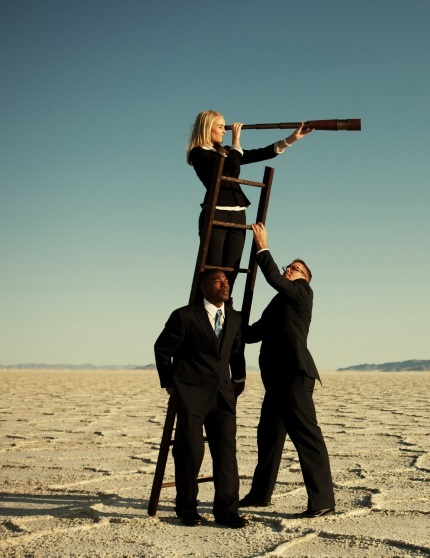 Recently, I have been looking up different ways to maximize online strategies to connect with potential partners and networks. I mostly found that articles don't explore as much the idea of social media as a networking environment and focus mainly on reaching the end-user. Now, when I say networking, I mean mainly to interact and connect with other businesses and services that will help you promote, distribute and eventually, generate sales. To help you remember what you need to consider when thinking of such a strategy, check out my 3 A's to Business Networking Online.
Achievement
Every good strategy has a goal or an objective. This is what I call an achievement. Although, you have not yet achieved it, this is what you want at the end of your networking efforts.
Important to note, contrary to a B2C approach, you will not be speaking directly to the end user. You will be connecting with like-minded partners, peers and other parts of your industry. So what do you want to achieve at the end of it all? Here are a few examples of achievements you should work towards:
– Position yourself, or your organization, as an expert in your field

– Find partners that are willing to work with you to push your message or cause

– Generate leads to grow your distribution channels
Like any worthy destination, these achievements will take some time and effort to reach. Which also means your networking strategy needs to be on a longer timeline than a simple social media campaign to promote a new product or make a quick sale. Best to set achievement goals that will push you to connect, network and create relationships over both the short and long term, but remember that time will be required to gain significant traction. To find inspiration, and check out what other businesses might consider a priority, check out Scott's article on a recent HubSpot survey: Only 8% of Sales Leaders Prioritize Social Sales.
Audience
When thinking about the audience you want to reach, remember that every company has individual people in it. This being said, your message needs to be focused to achieve your goal, but accessible enough to be noticed by a broader audience. Typically, it will be be an employee, community manager, or even a CEO, looking on social media for like-minded partners that will find you and initiate the conversation.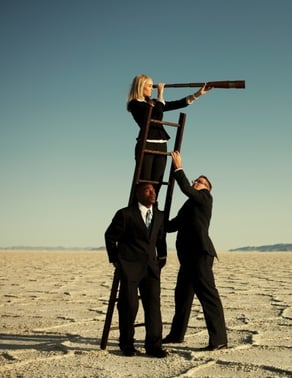 To start that process, you will need to decide, what part of your industry you want to network with and why. If we adopt the three goals listed above, this is what could be considered:
– Position your company in the industry: you will want to connect with researchers, experts, other companies that are pushing the development of your industry.
– Find like-minded partners: you will be connecting with potential competitors, associations, organisations, partners in other countries, companies that can collaborate or recommend you.
– Generate leads and grow your distribution channels: you will connect with other parts of your supply chain, partners in new markets you want to reach, prospective customers.
Creating a dialogue with these people and nurturing relationships builds a network for referrals, feedback, advice and industry/competitive information. In many cases, these contacts become more intimate than in typical B2C social networks, where the relationship can be more generic.
Avenue
Here, I am referring to the different channels, platforms and media that are available to you. From a social standpoint, the main ones to include are Facebook, Twitter and LinkedIn. Now within each of those platforms, here are certain avenues to consider for your networking efforts:
Facebook: Does your industry have any specific Facebook groups you should be apart of? If not, maybe you should be the one to create it.
Twitter: Are your industry experts, researchers and partners online? Do they participate in certain Twitter chats? Are they on certain lists? If not, you should perhaps host a chat to regroup your like-minded partners.
LinkedIn: What groups should you be in? What kind of messages are your peers posting? What kind of knowledge do they want to receive? Can you contribute in any way?
Forums: Does your industry have its own topic? If so, than find those forums and see what the conversation is all about. Can your company help find solutions in any way? How can you get involved?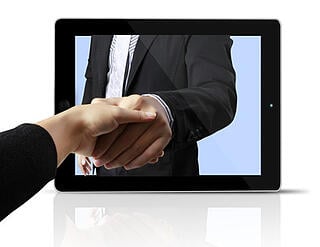 And let's not forget the offline avenues! Lasting connections can be initiated and nurtured online but often offline conversations will reinforce those relationships and help you generate leads or references. Here are a few avenues to consider:
Events: What events can you go to? Can you be a guest speaker or host a workshop?
Publications: What publications should you be in and how can you contribute a piece of information instead of a simple ad?
Direct Contact: What companies can you meet face-to-face with and how can you connect with them directly?
These suggestions based on the 3 As (Achievement, Audience and Avenue) are meant to serve as pillars when building your online networking strategy. To start your journey and add the right elements into your plan, include these considerations!